276 State Street Struthers, OH 44471
The Glacier Indoor practice facility is a state of the art building with a heated dome area attached. The hitting area includes 3 long cages which can be divided into a total of 6 hitting areas. With a dozen tees and 6 L-screens, the amount of work that can be done is exceptional. The padding along the fences adds extra safety to both players and coaches while getting their work done.
The dome area is large enough to take a full infield for any age. With adjustable bases, players of all ages can make the most out of their practices. The dome area has permanent baselines and markings for 3 pitching areas at distances of 46 feet, 50 feet, 54 feet, and 60 feet 6 inches. This gives players the opportunity to get their pitching work done without needing to measure the distance for each competition level. The dome includes 3 pitching mounds, 3 small nets for pitching, and two 10' by 10' screens.
The lobby area of the facility is where the parents can enjoy complimentary coffee, tea and hot chocolate made with Keurig while watching their players practice. The flat screen television on the wall in the lobby makes it easy for parents to watch practices going on inside the dome with a rotating camera connected to the television.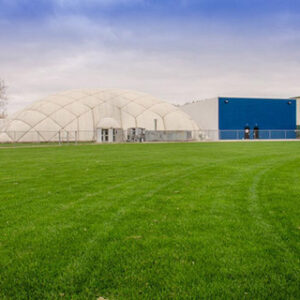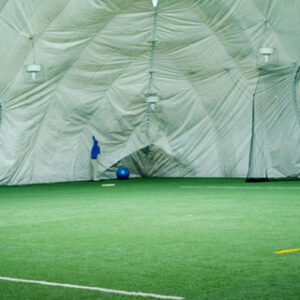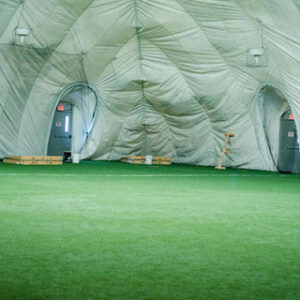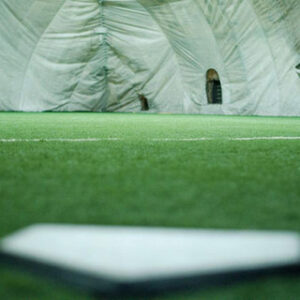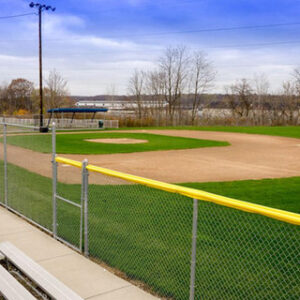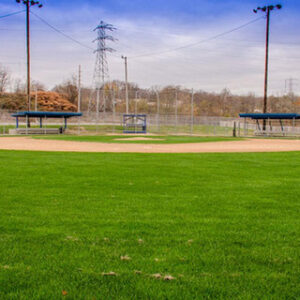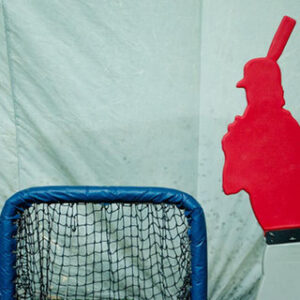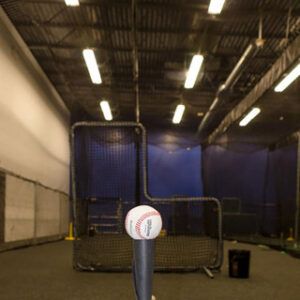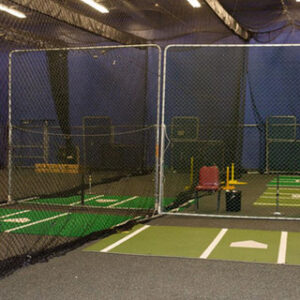 650 N. Raccoon Road
Youngstown, Ohio 44515
Koch Fields are located in Austintown, Ohio. At Koch, The Ohio Glaciers manages six premium youth baseball fields with covered dugouts and a set of batting cages great for team warmup prior to games. Koch offers multiple size fields 60/90 for 14U and up, 54/80 for 13U and 50/70 for 12U & 11U, 46/65 for 10U and under. We have a concession stand conveniently located in the center of all fields. We do have plans to make several of these fields Turf in the near future with the help of our sponsors! Contact us now at [email protected] for more info on how you can help!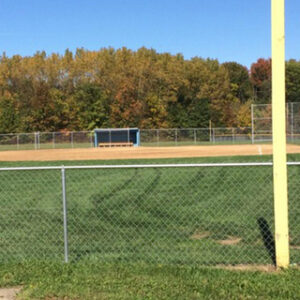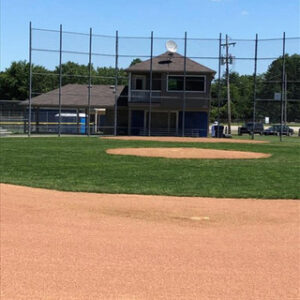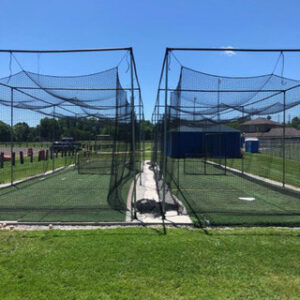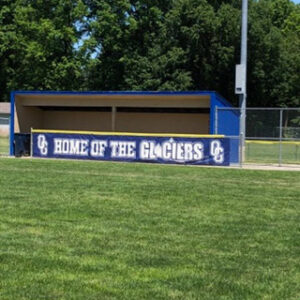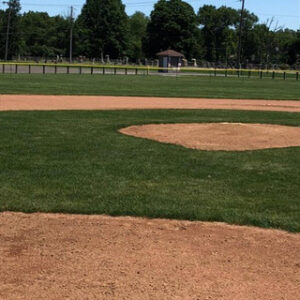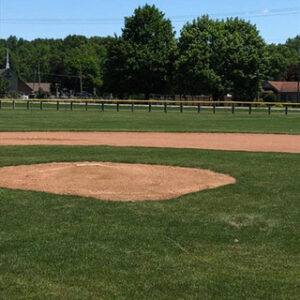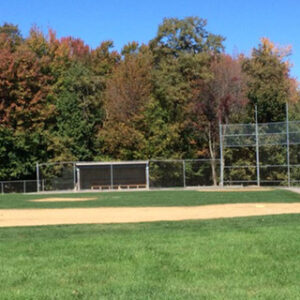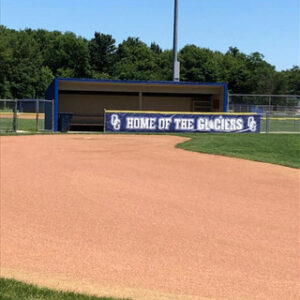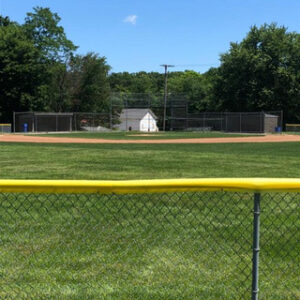 3201 Shady Run Road
Youngstown, OH 44502
Pemberton Fields are located in Youngstown. At Pemberton, Ohio Glaciers manages three premium baseball fields with covered dugouts.